Connecting the coffee community with modern technology.
The Link is the perfect companion for anyone looking to roast small batches of beans with an accurate and honest expression.
No

prior




experience




necessary
Customise your roast to your liking, whether you prefer simplicity or complexity, with a wide range of profiles to choose from.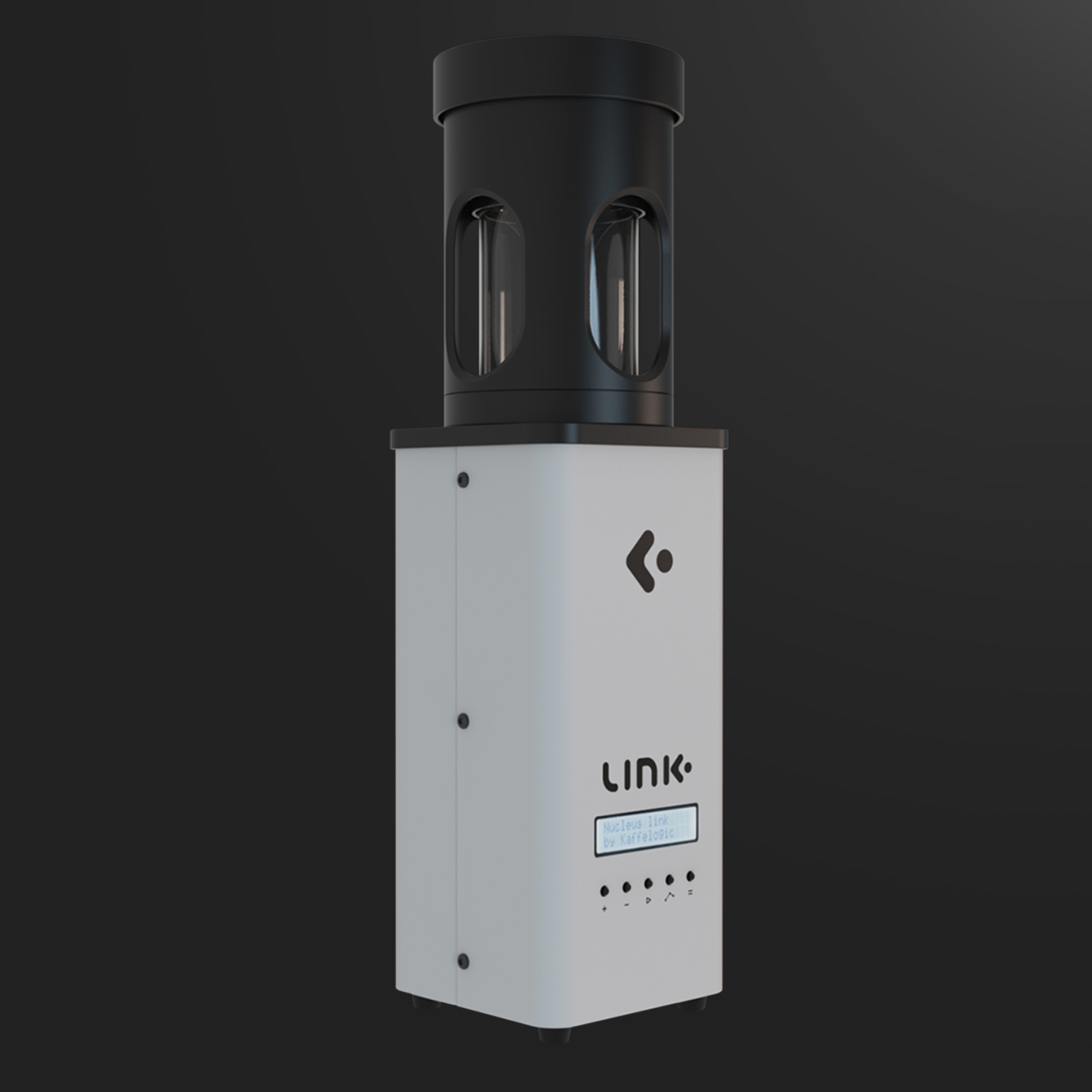 Through the LINK App, you can utilise density tube integration, select the desired process and variety, and rely on your mobile device to aid you in custom-built profiling as you navigate the roasting experience.
The travel case is military-grade and water-resistant, making it the perfect travel companion that guarantees true expression, allowing you to assess samples anytime, anywhere.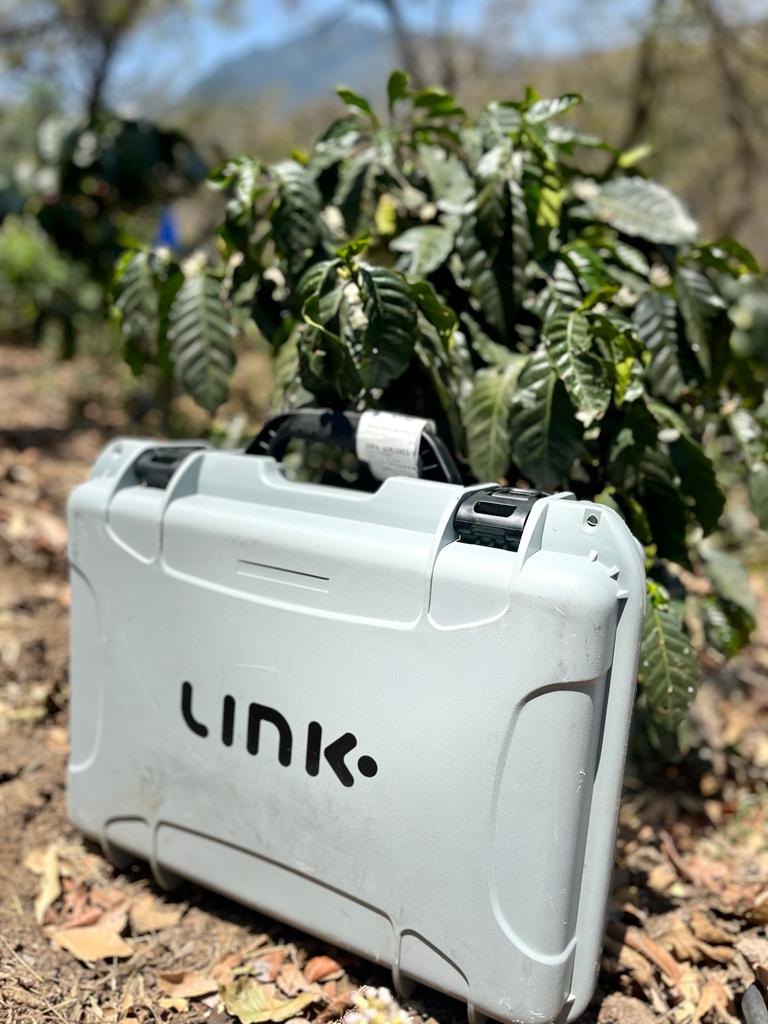 An

advanced




approach

to




temperature




application
The Link brings precision and consistency to the roasting experience. Each roast starts at room temperature, with the internal bean temperature matching the ambient roast temperature right from the beginning. This makes for a more even roast, lowers sample CO₂ levels and allows you to taste the full potential of your coffee much earlier.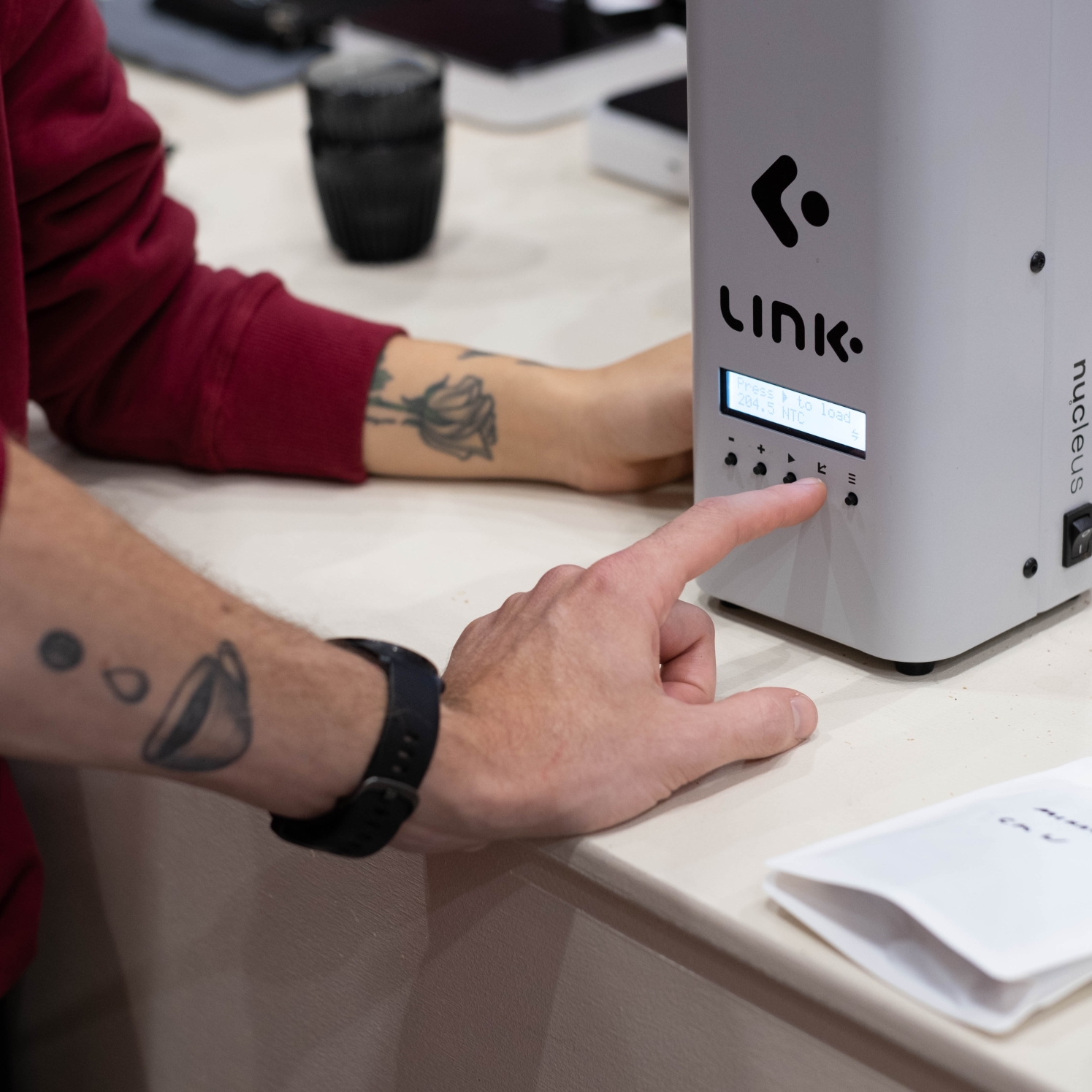 Select the most appropriate setting for your current location, ensuring that the core profiling system operates smoothly and efficiently, regardless of external conditions or elevation.
Monitor




your

roast

in




real

time
Link Studio software offers a comprehensive selection of more than 205 core profiles, along with advanced live tracking technology. This powerful combination empowers you with the flexibility to customise your profile preferences and effortlessly monitor and document the modifications throughout the entire roasting process. With Link Studio, you can truly take control of your roasting experience.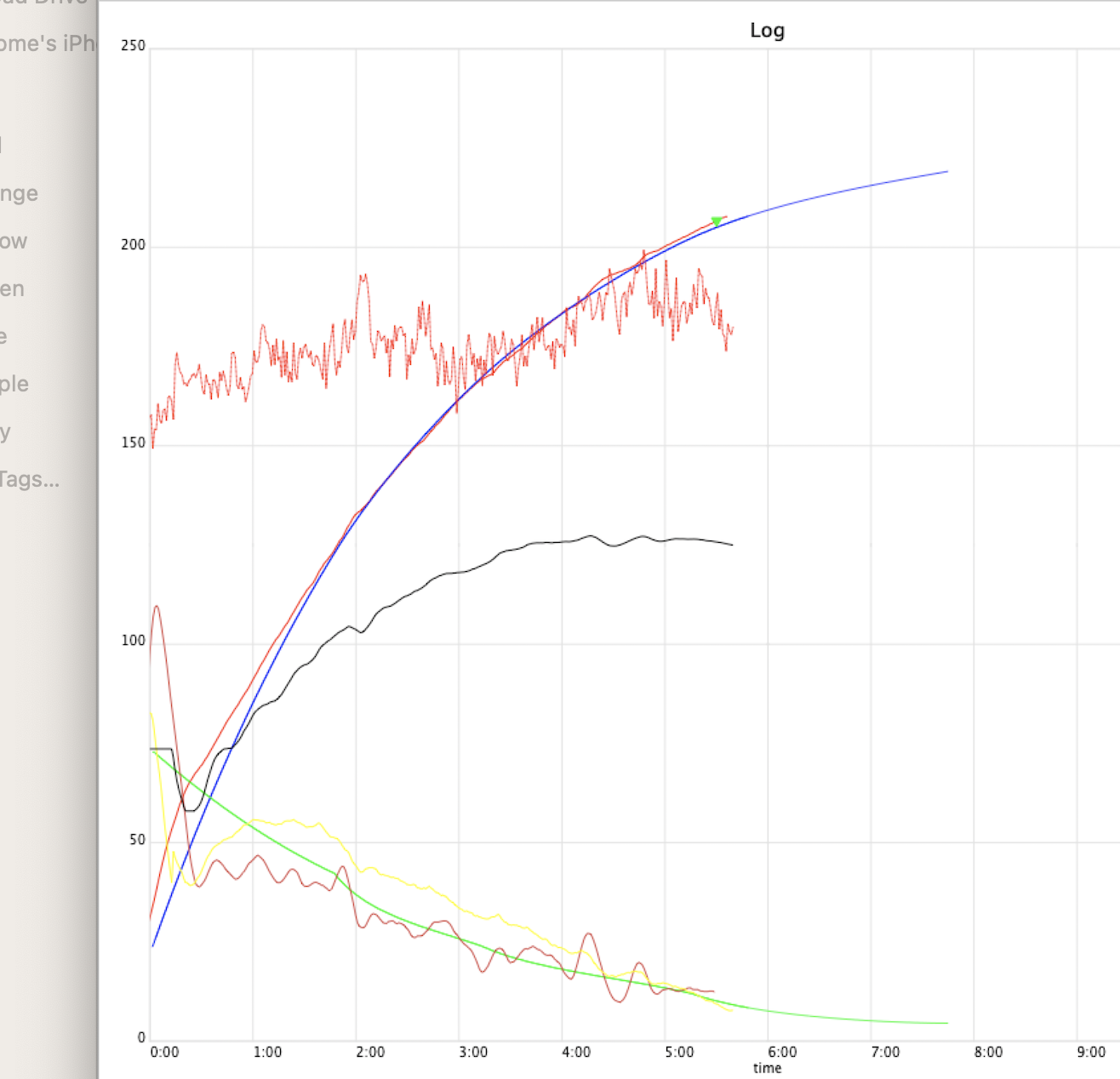 120mm (W) x 120mm (L) x 450mm (H)
Powder coated steel roast unit with plastic fittings (Nylon PA66)
Aluminium roast chamber
Double layer borosilicate glass hopper, with plastic (Nylon PA66) moulded body parts and replaceable silicone seal

We're always looking to form meaningful and sustainable partnerships that support coffee communities across the globe. If you're interested in joining us as a Nucleus Coffee Tools reseller, we would love to hear from you.