Specifically designed to optimise taste and workflow for Extract-Chilling Espresso Beverages.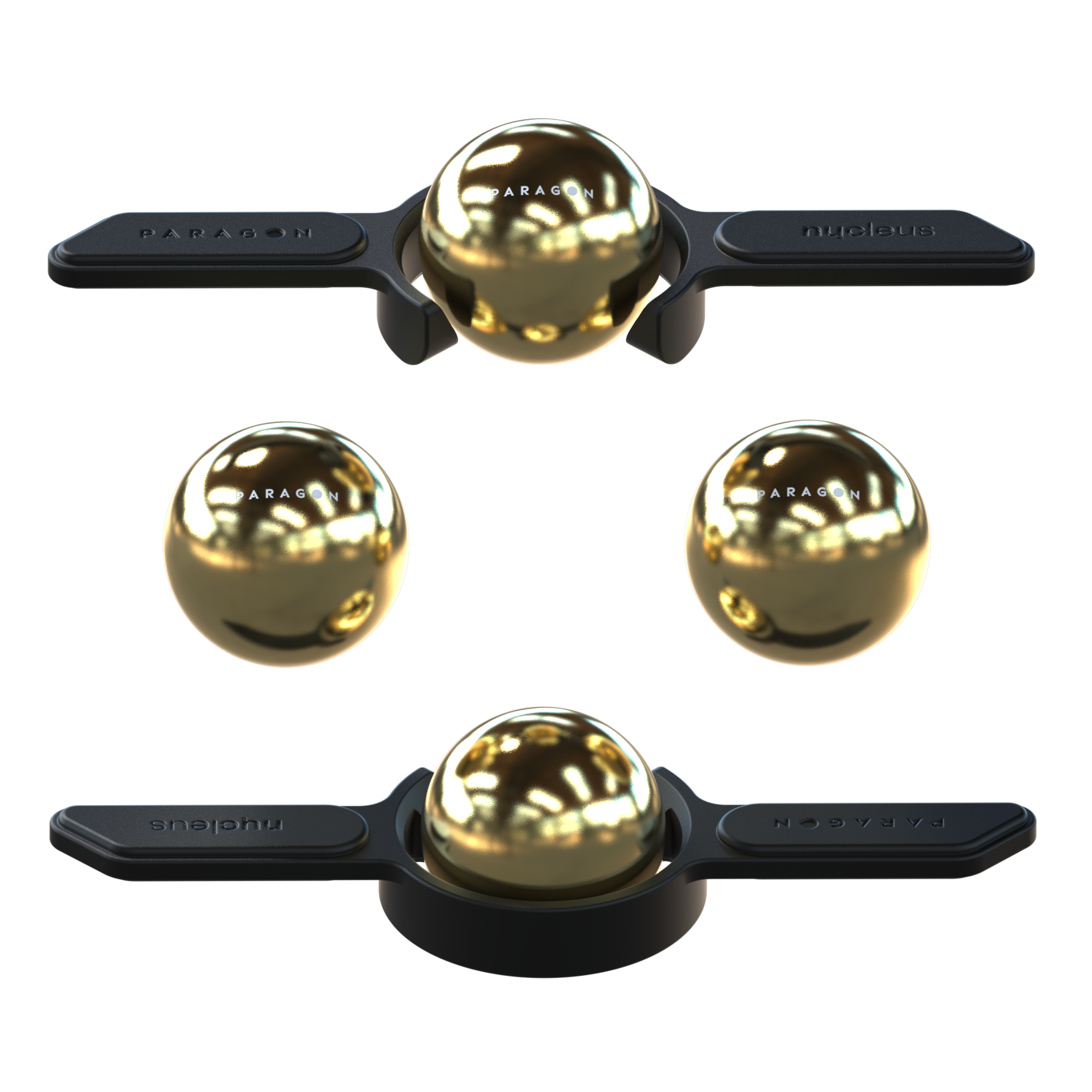 Aroma volatile compounds play a key role in our perception of flavour. Typically, they evaporate, filling the air with the scent of coffee we know and love.
To keep more flavour in the cup, we've partnered with Zurich University to create the Paragon, a tool which dramatically increases retention rates and maximises the potential of the brewing process.
The Paragon's patented design utilises innovative extract chilling technology to elevate your brewing experience.
Resulting from years of extensive research, the tool has been scientfically proven to capture and express up to 40% more key aroma volatile molecules than an identical brew without chilling – flavour that would otherwise be lost to the environment.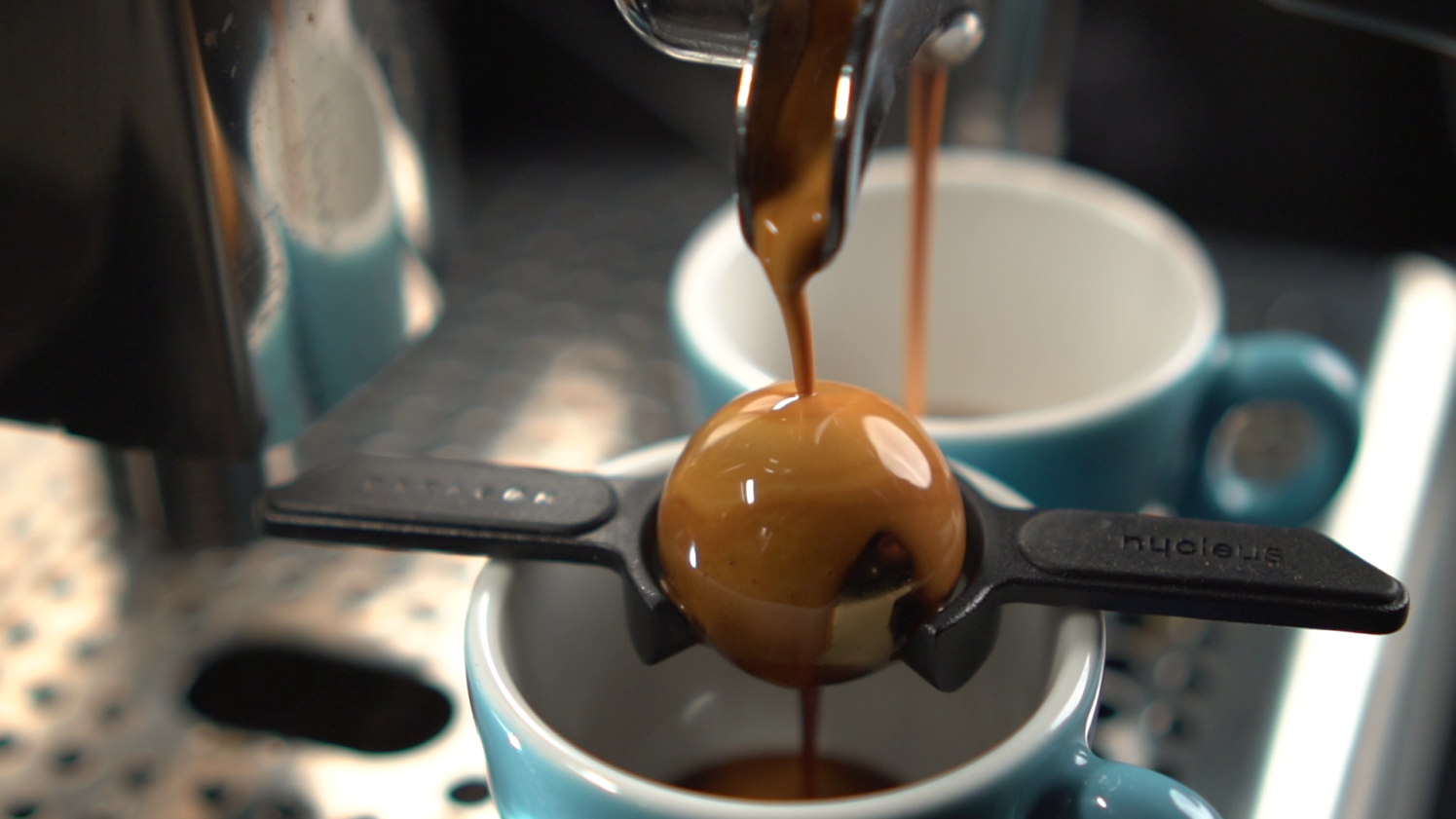 The chilling rock is a core component of the Paragon. Constructed from food-grade stainless steel and coated with a layer of highly durable titanium, its spherical shape and large surface area allow for even and rapid chilling. Offering greater thermal capacity, the high-density liquid gel centre maintains colder temperatures for longer, and freezes faster than hollow or water-filled alternatives.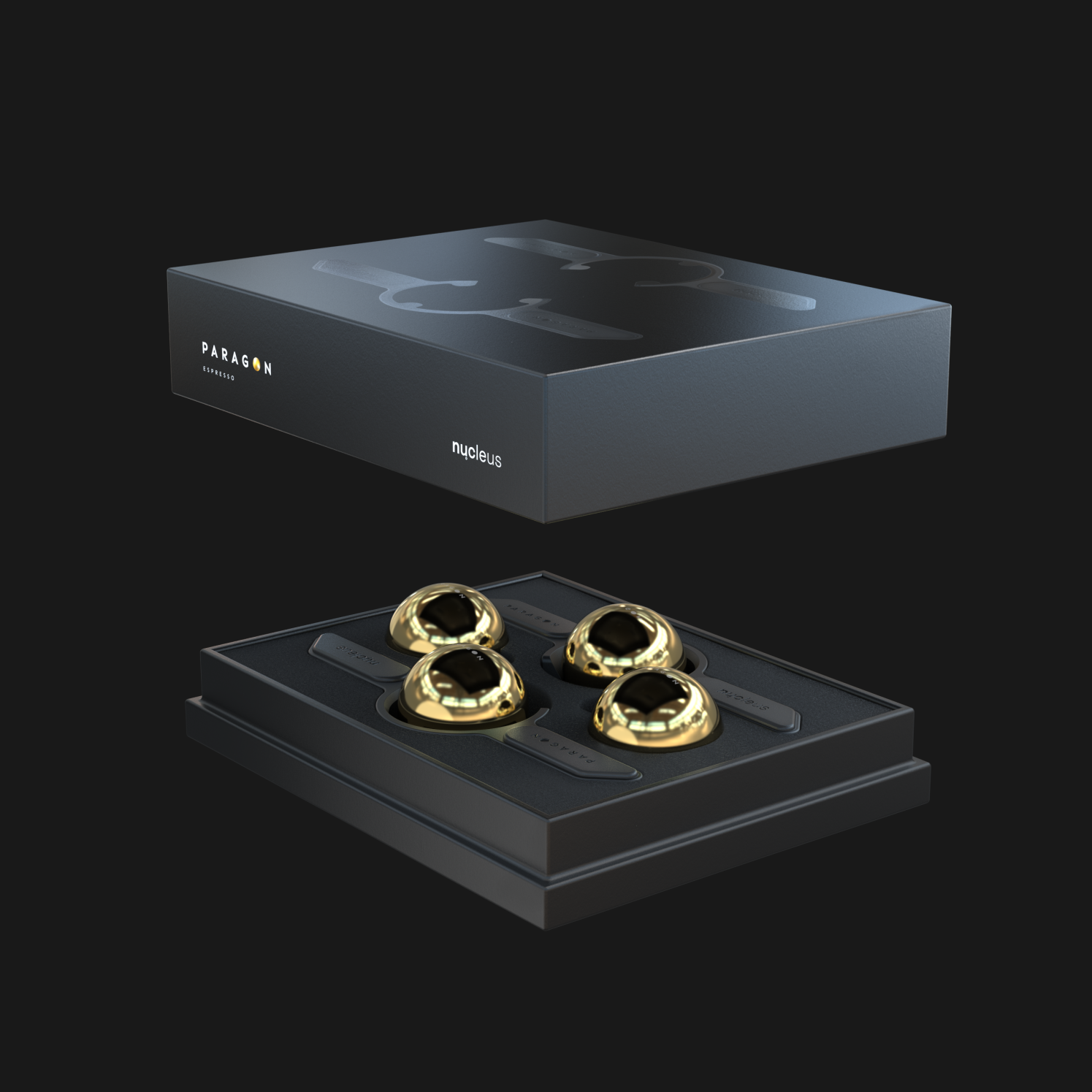 Height-adjustable to accommodate different cups and coffee machines and is designed with anti-slip grips.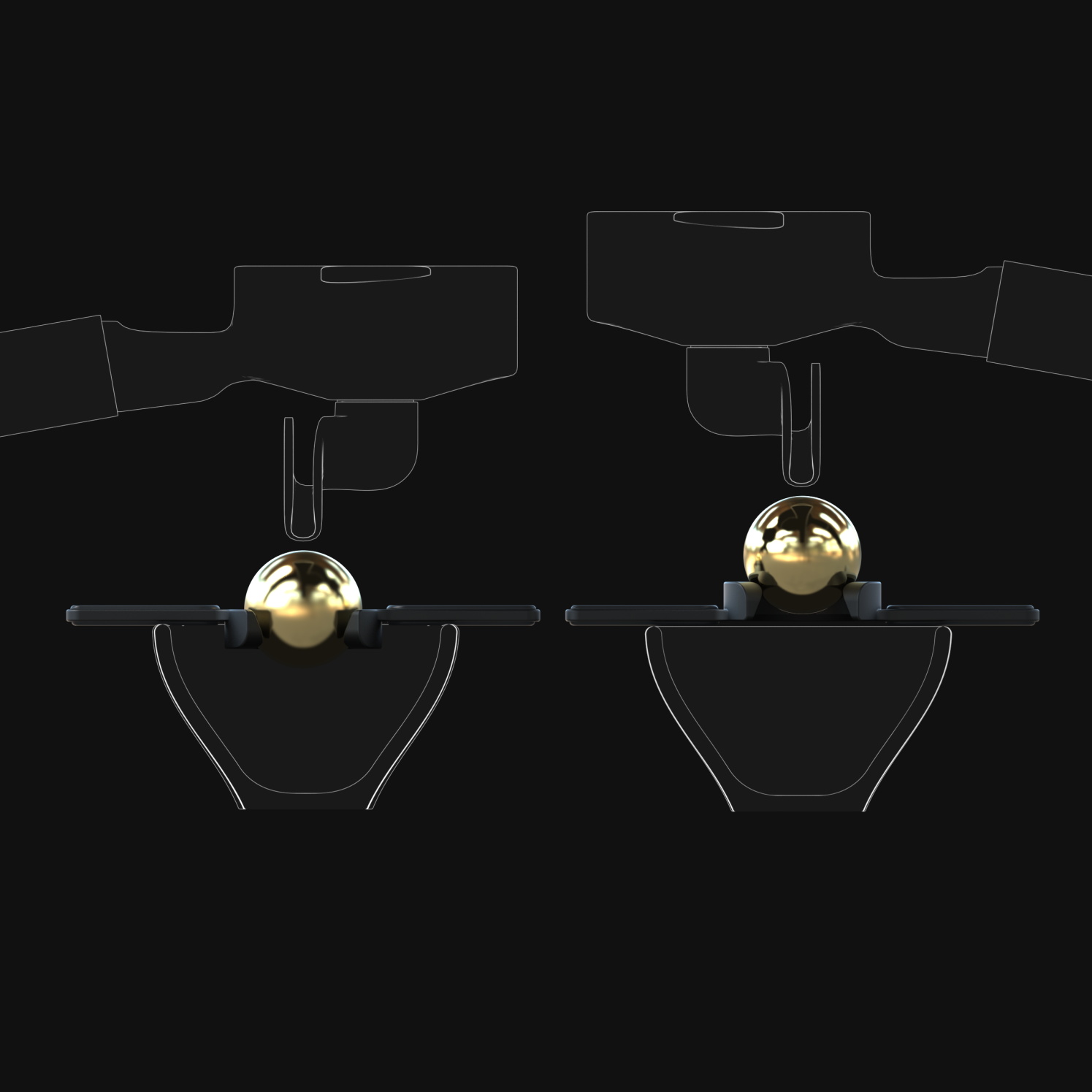 The 30mm diametre chilling rock size is smaller than our Paragon Filter rocks and has been designed to suit espresso coffee with extra rocks available to order too.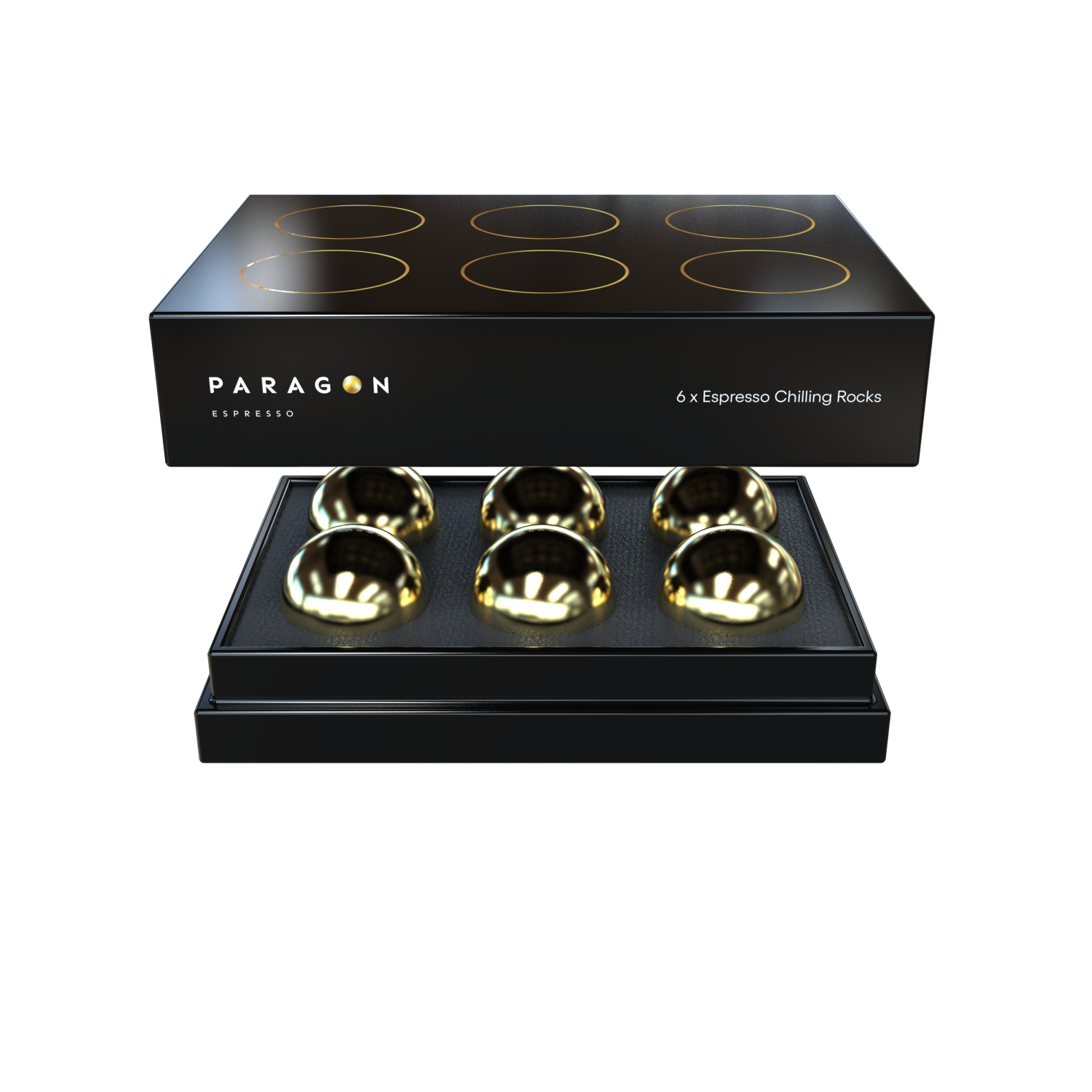 Espresso Mount - (W) 34mm x (L) 120mm
Chilling Rock - (Diameter) 30mm
Espresso Mount - Electrophoresis powder-coated Aluminium.
Mount Grips - Silicone
Chilling Rock - SUS304 Stainless Steel with Titanium Coating and liquid core of glycerin and water.

*All materials food-safe, FDA approved.
We're always looking to form meaningful and sustainable partnerships that support coffee communities across the globe. If you're interested in joining us as a Nucleus Coffee Tools reseller, we would love to hear from you.