Our sensitivity to taste is influenced by temperature. Each taste receptor has its own zone of sensitivity, causing coffee to change in taste as it cools.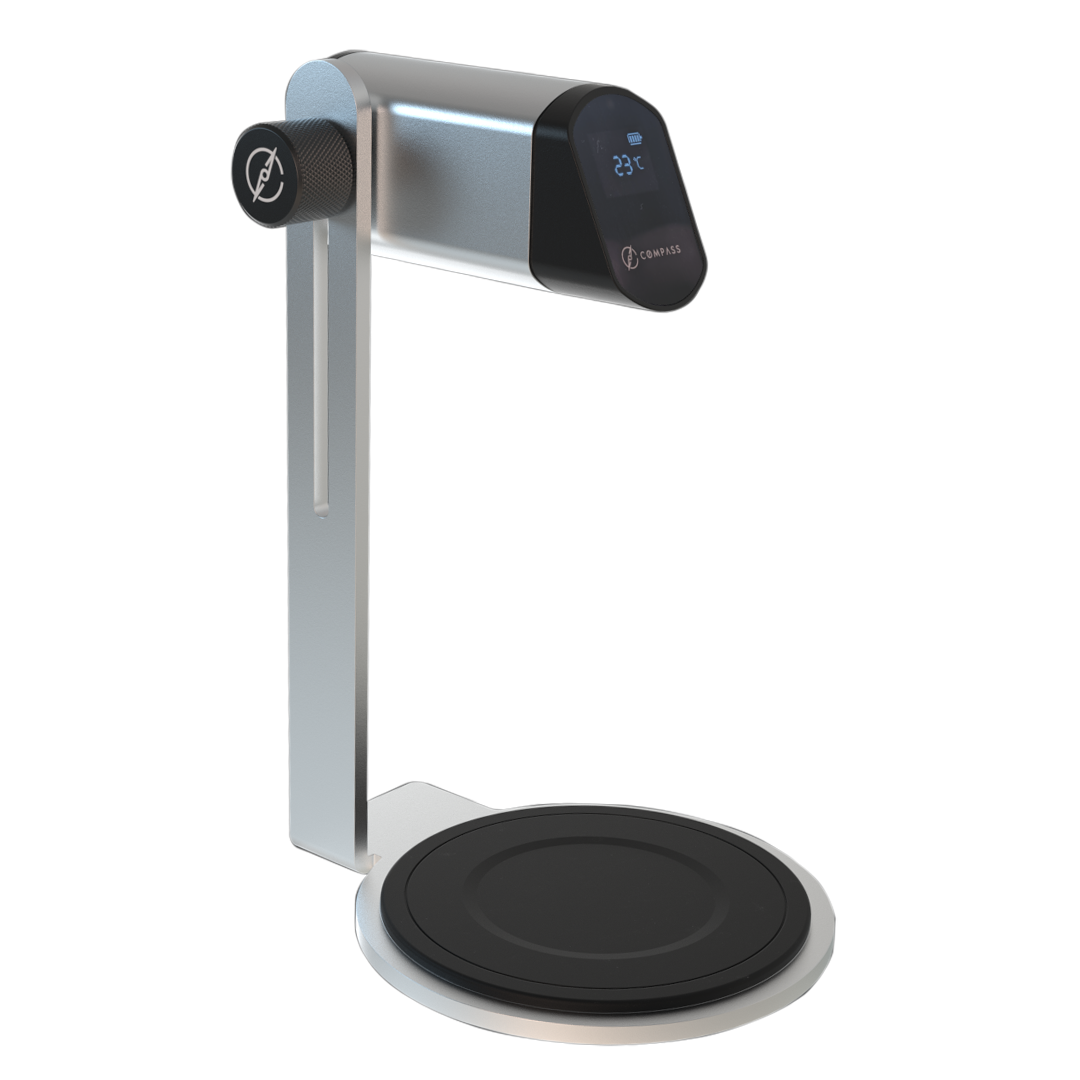 We've created the Compass, an innovative temperature reader, to showcase the best moments of your beverage.
The

perfect




flavour

guide
Using the Compass makes complex tasting notes easier to find, allowing customers to enjoy the best moments of each coffee.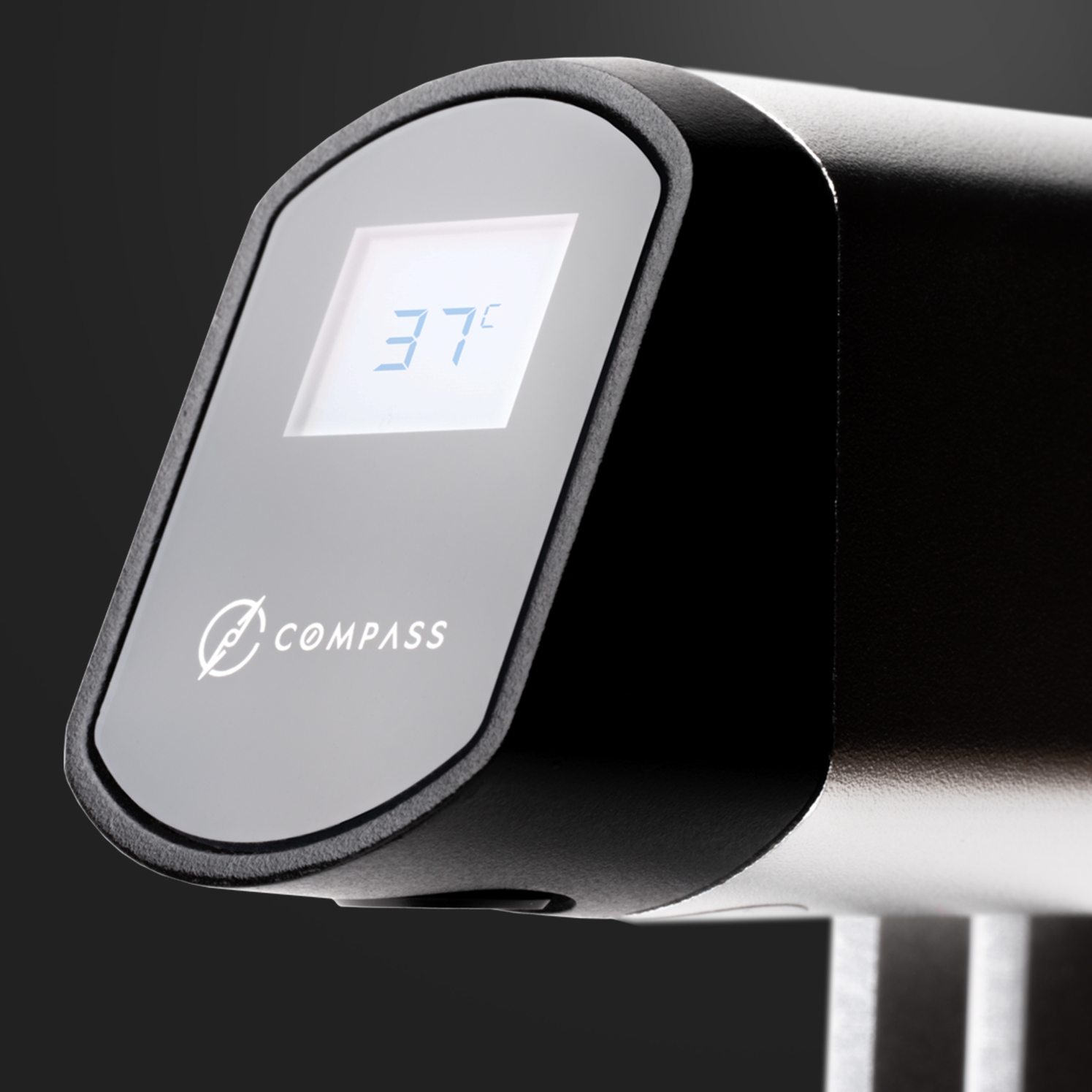 Contactless

and




efficient
The Compass uses an infrared sensor to provide fast readings without interfering with the beverages themselves. Celsius and Fahrenheit displays have a one-second response time.
Detachable




temperature




sensor
The Compass temperature sensor can be fully detached from the stand, opening up the possibility for many different applications.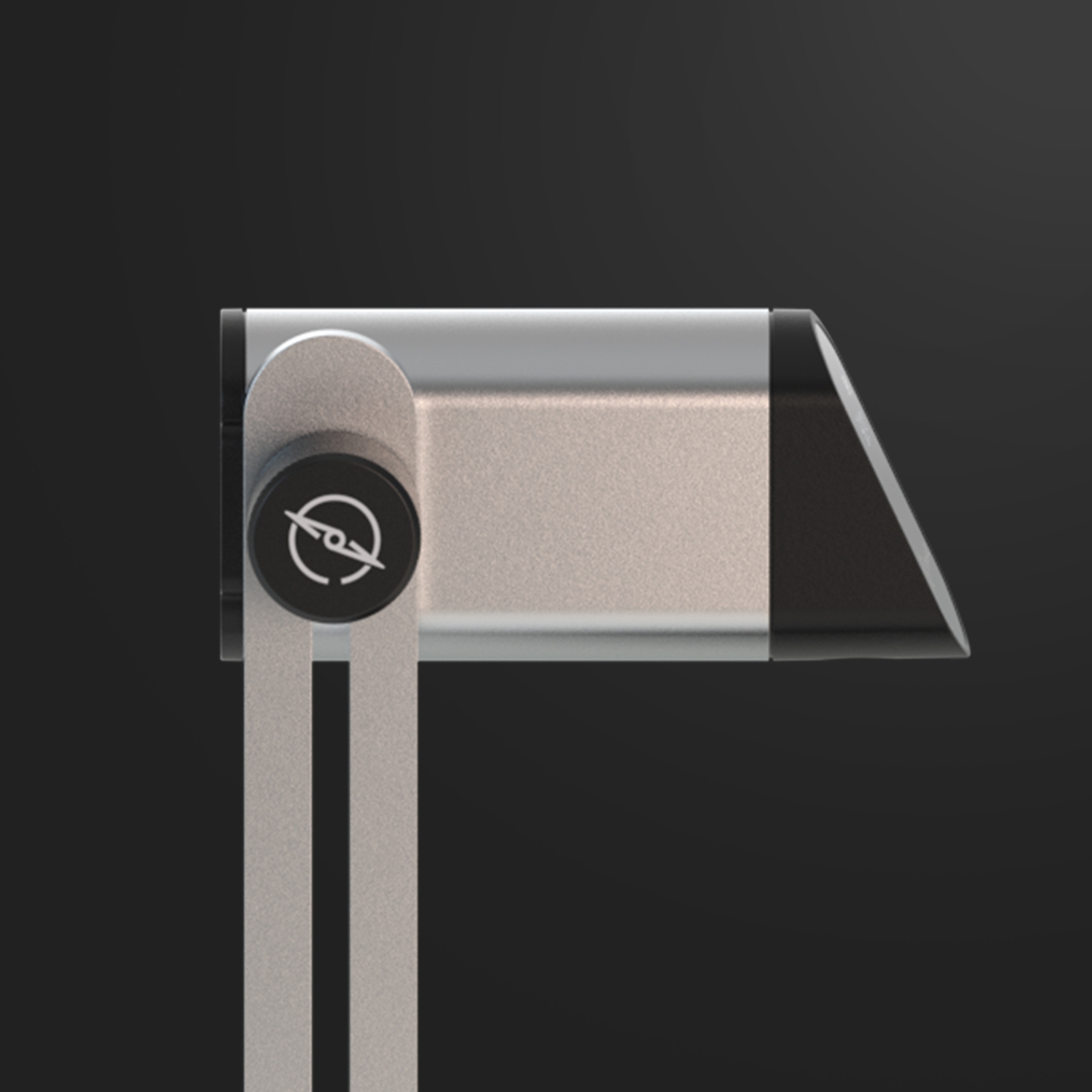 The Compass can be adapted to fit a variety of cup sizes, carafes and vessels designed for filters and espressos.
100mm (W) x 120mm (L) x 180mm (H)
We're always looking to form meaningful and sustainable partnerships that support coffee communities across the globe. If you're interested in joining us as a Nucleus Coffee Tools reseller, we would love to hear from you.